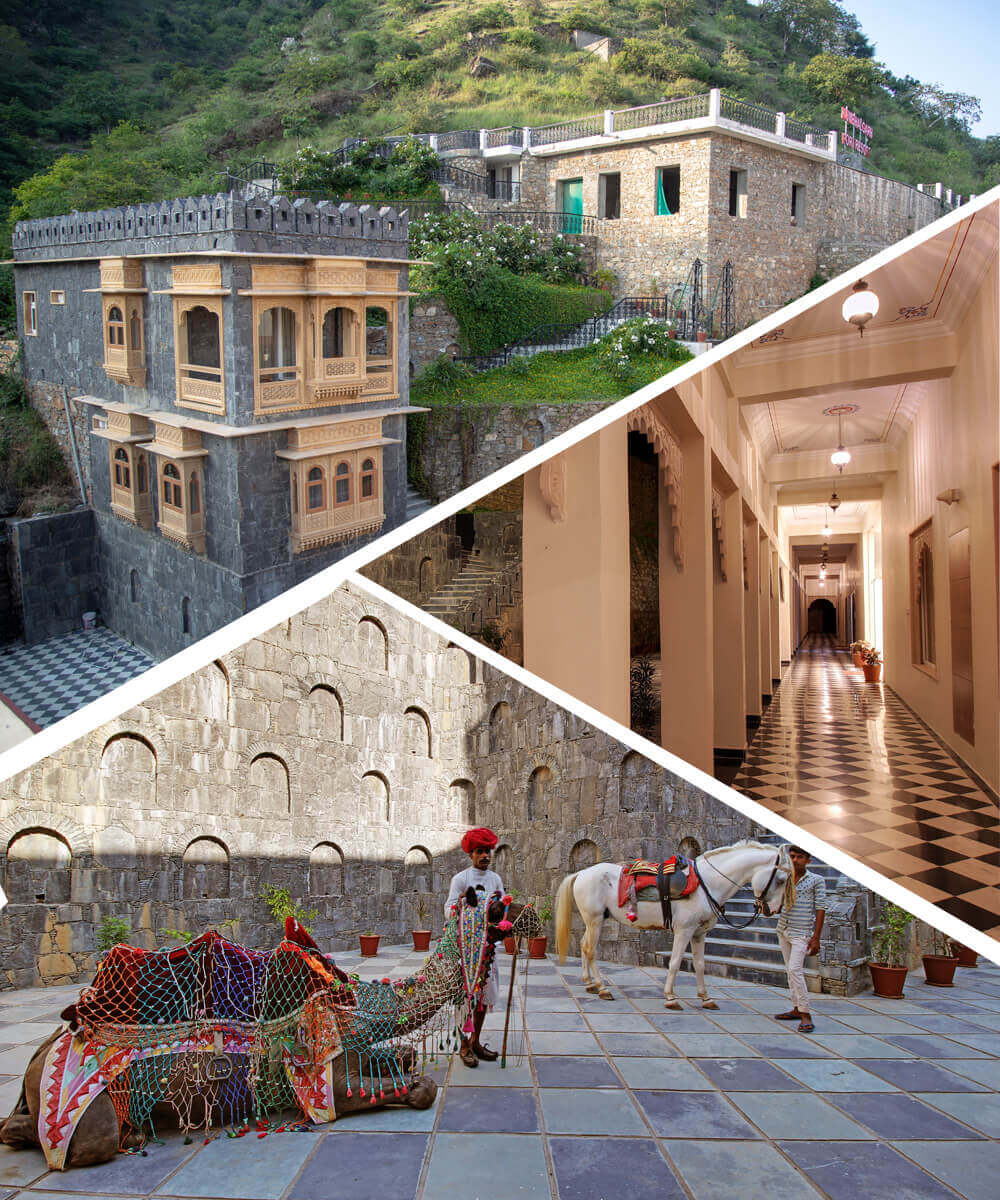 Luxury & Comfort
Resort in Kumbhalgarh

A warm namaste from the team of Kumbhalgarh Fort Resort. Justifying the name of our property, we leave no stone unturned to offer the right comfort and luxury that every heart craves. Round the year, we welcome and happily serve an array of customers, including busy businessmen, work-loaded employers seeking some respite, happy families, couples discovering each other and celebration seekers. It is the best Budget Hotel in Kumbhalgarh with proper facilities and better comfort and convenience. All rooms and suites are well equipped with all new modern facilities. The surrounding hills and beautiful views from this resort makes this place one of the best resorts for those who likes nature.
Room types
Non-smoking rooms
Suites
Family rooms
Enjoy your stay in Kumbhalgarh
Best Hotel in Kumbhalgarh

Kumbhalgarh Fort Resort is an excellent choice for travellers visiting Kumbhalgarh, offering a luxury environment alongside many helpful amenities designed to enhance your stay. Rooms at Kumbhalgarh Fort Resort provide a flat screen TV and air conditioning.
In addition, while staying at Kumbhalgarh Fort Resort guests have access to 24 hour front desk, room service, and newspaper. You can also enjoy a pool and an on-site restaurant. Need a place to park? Free parking is available at Kumbhalgarh Fort Resort. Travellers looking for Chinese restaurants can head to Kumbhal Palace Restaurant. It is the best Luxury Resort in Kumbhalgarh with all facilities and services.