THE LUXURY HOTEL
Kumbhalgarh
Fort Resort

Kumbhalgarh Fort Resort is a Best Resort in Kumbhalgarh, Rajasthan. It is one of the most popular resort in kumbhalgarh which attracts thousands of tourists every year. we provides you with comfortable and stylish accomodation to ensure that your stay at hotel remains pleasent.
We welcomes you and happily serve an array of customers, including busy businessmen, work-loaded employers seeking some respite, happy families, couples discovering each other and celebration seekers. It is the Famous Resort in Kumbhalgarh with best sceneric views and proper facilities. Given that each of our clients varies in moods and needs, our team strives to offer the best service that can make them smile.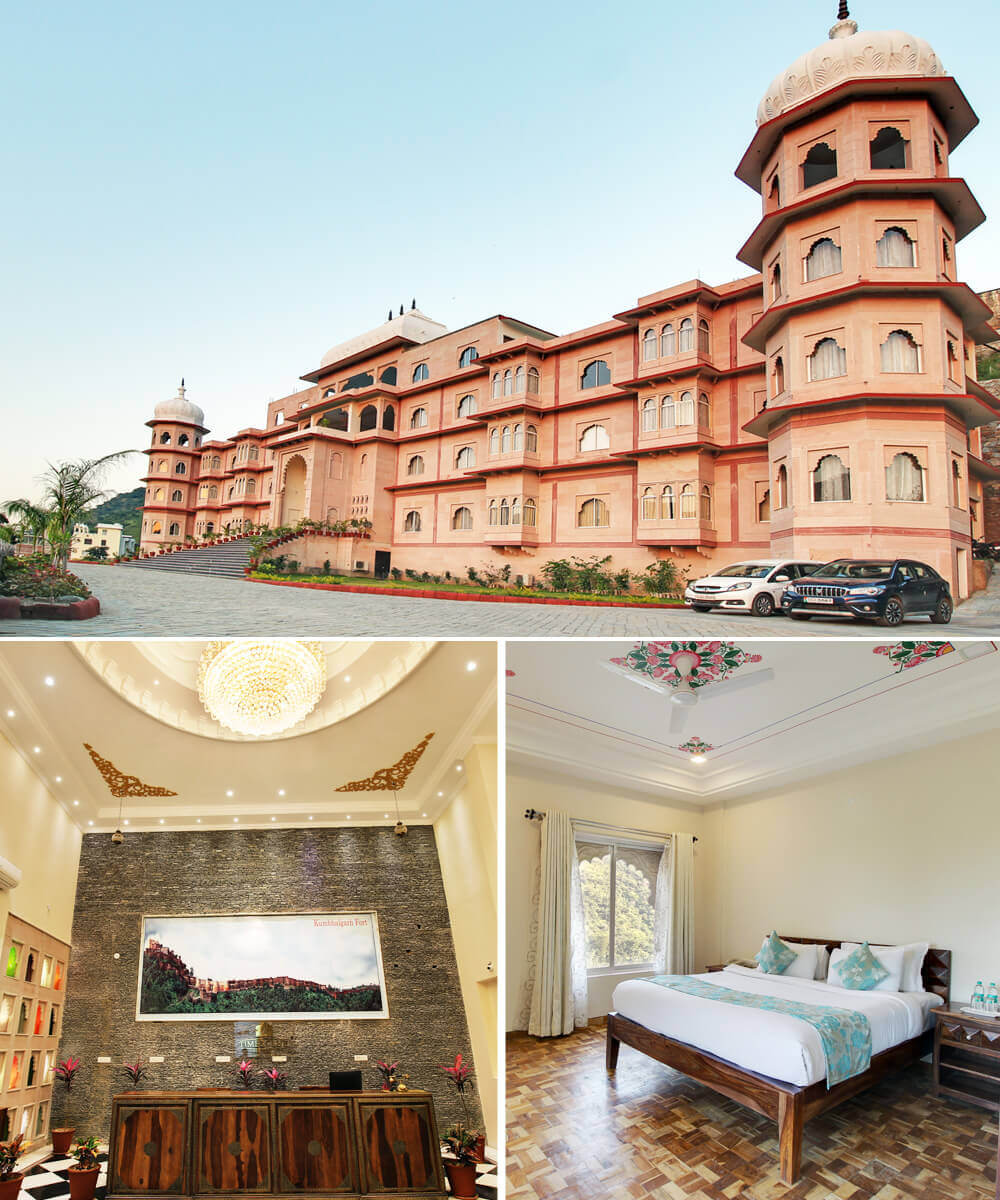 Book your room
Enjoy the comfort

Book your room right now and start your amazing adventure full of discoveries and experiences with Kumbhalgarh Fort Resort.
Best Resort in Kumbhalgarh
Unforgettable Experience

Testimonials
What Our Clients Say About Us

Very Good place to stay and enjoy the clamness of nature

Very good property with good and clean spacious rooms, beautiful jacuzi in the rooms.....infinity pool with clean water....amazing iron suspension bridge to go for swimming pool....food was only have little issue...less varity and mostly matched for gujrati taste....suggestion to keep it more rajasthani as people are coming to enjoy rajasthani cuisines....childran enjoyed horse riding and cultural playes at resort.....

Superb View From the Property and Resort is Exellent for the couple best Room arranged by property and Hotel Service is too Good..

From seeing sunrise from our room window to saying bye to sun from rooftop swimming pool. Everything was too good. We enjoyed alot and made many unforgettable memories here. Thank you for the best hospitality.

Nice rooms and luxurious. Beautiful place. Very piece full. If you have time you and your family can enjoy a lot. I appreciate their welcome drinks and nice behavior of staff . Must visit